The Best Exercise Equipment for Your Home Workout
When it comes to exercising at home, the key to a successful workout is the quality of the exercise equipment you're using – not the quantity.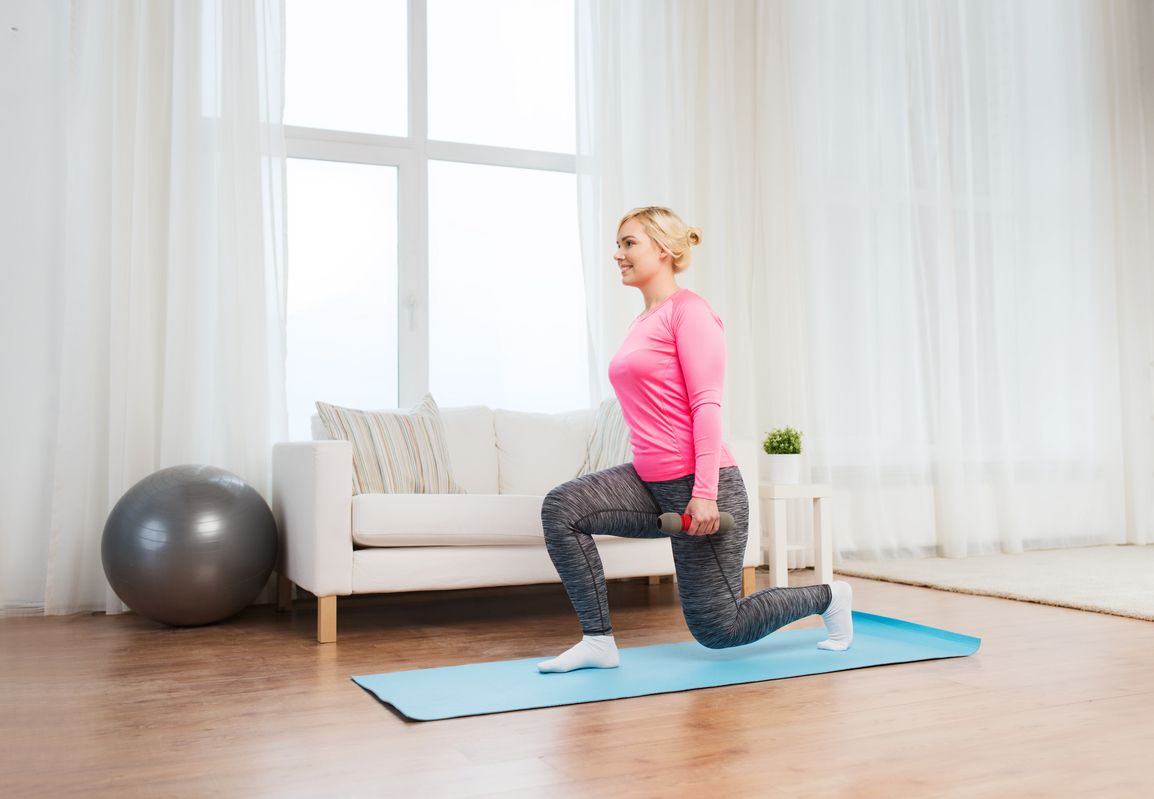 At the beginning of a new fitness regime or lifestyle change, it's very easy to get a bit carried away and fill up the spare room at home with as many pieces of equipment that you can fit in.
However, before you go and purchase a brand-new rowing machine online to go with your new exercise bike, do your research, namely what are you trying to achieve with your fitness.
Your personal and fitness goals will determine which pieces of equipment are the most appropriate and relevant for your workout sessions at home.
However, there are some staple pieces of equipment that will benefit your fitness at home irrespective of what your individual goals are.
1. Adjustable Dumbbells: Dumbbells are perfect for toning and strengthening your chest, shoulders and triceps. Through investing in adjustable pair of dumbbells as opposed to five different sets of varying weights, you can not only save space but you will be able to physically see the progress of your workout as you increase the weights on your dumbbells.
2. Skipping Rope: If burning 10 to 16 calories a minute sounds appealing, then grab yourself a good quality jump rope to add to your fitness equipment. Jumping rope also improves cardiovascular activity and bone density which is even more reason to incorporate this into your home fitness routine. The best thing about a skipping rope, is that it takes up hardly any room!
3. Yoga Mat: Don't skimp on comfort if you're working out at home and allow yourself a bit of luxury for any floor work. Ensure your yoga mat is non-slip, even if you intend to do some workouts on carpet or grass outdoors. Purchasing a high quality non-slip yoga mat will be more versatile in use and you find you will use it more if you don't have the slippage issue to worry about.
4. Resistance Bands: Another fantastic and compact addition to your home workout equipment collection are resistance bands. Resistance bands help to strengthen and build muscles with a huge variety of exercises available that you can find online or discuss with your personal trainer.
5. Fit/Swiss Ball: This is the 'largest' piece of equipment that should find it's way into your home but with so many options available on how you can use your fit ball, it's versatility in use for exercise will pay off in no time. Establishing a structured mini-work out around your fit ball will improve core strength and stability and is a low impact way to train with focus on one of the most important elements of working out – stretching.
Do you want to learn more about creating an eating plan or an exercise routine that will boost your results? Let's get started towards your fitness goals. Chad of the OneBody Wellness and Transformation team specialises in female body toning and weight loss success and would be more than happy to talk to you about your personalised home workout plan. Click here to know more.
https://www.onebodywellness.com.au/wp-content/uploads/exercise-home-2.jpg
799
1154
Chad Sorsdahl
https://www.onebodywellness.com.au/wp-content/uploads/logo-12.png
Chad Sorsdahl
2018-11-08 08:28:20
2018-11-06 19:49:01
The Best Exercise Equipment for Your Home Workout